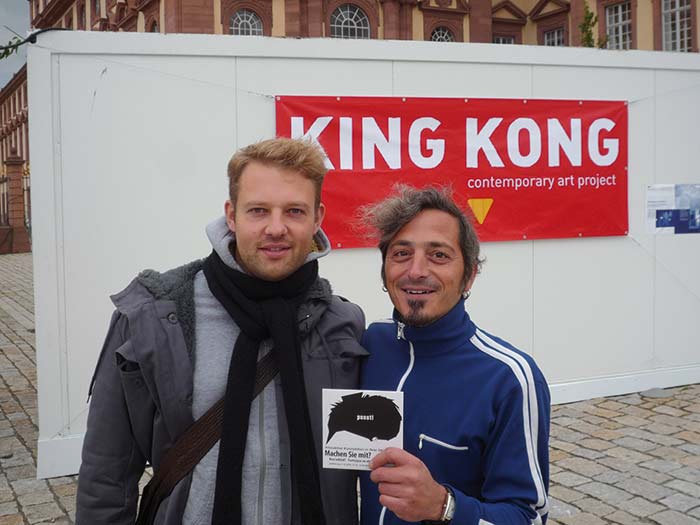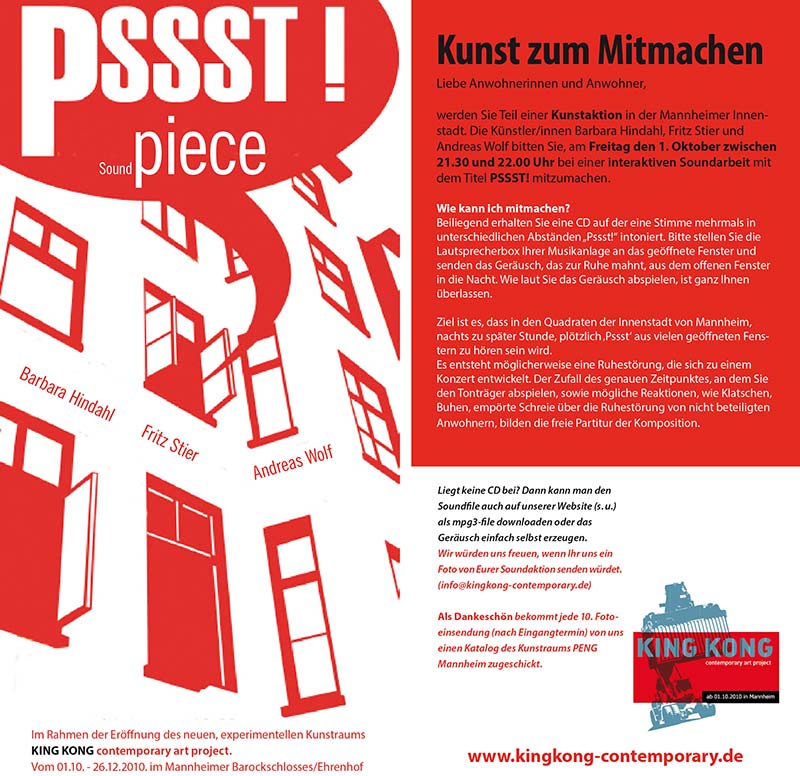 »Pssst« participative Soundpiece
"Pssst" [a German interjection meaning shush] is as much a request for silence as a call for attention. Hindahl, Stier and Wolf, the initiators of KING KONG contemporary art project, here instigate the performance of their own project. 1,000 Cds with self-recorded hush-sounds (pssst) had been distributed throughout Mannheim Midtown together with a written invitation to the inhabitants to participate in the performance on the opening-night: people living in mid-Mannheim were asked to play the CD during a specified period (one and a half hours long), putting their loud-speakers into the windows, so that the sound would be audible on the streets.

A 'disturbance of the peace by night' happened that developed into a concert. The musical score of the piece was formed through contingency of the exact time of play-back and reactions of passers-by on the streets.
Es entstand eine Ruhestörung, die sich zu einem Konzert entwickelte. Der Zufall des genauen Zeitpunktes, an dem die Tonträger abspielt wurden, sowie Reaktionen von nicht selbst Beteiligten bildeten die freie Partitur der Komposition.
CD cover, collaboration with Barbara Hindahl and Fritz Stier, design Ralph Hackeland